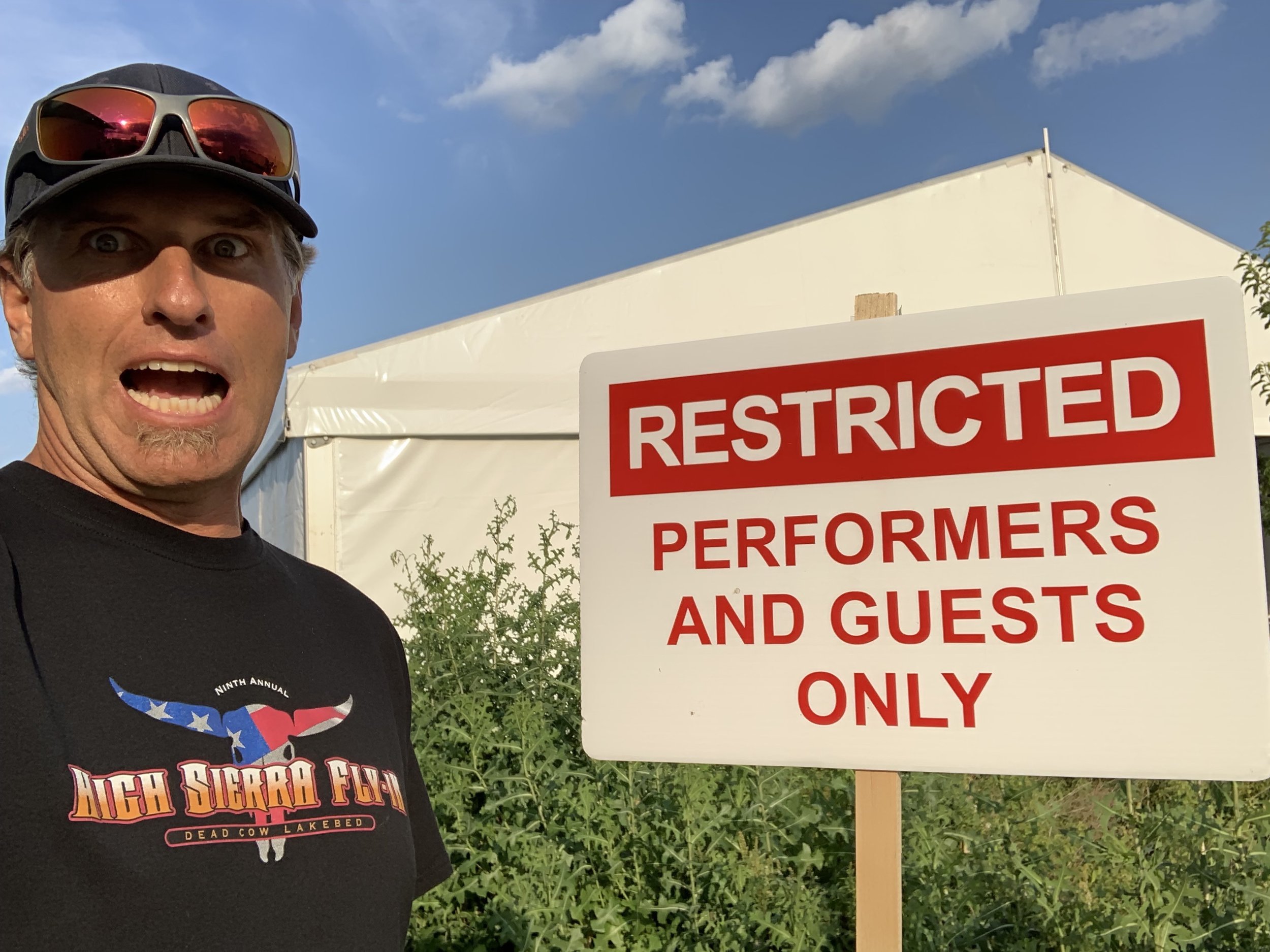 Heli Ski Operator, Creator of STOL DRAG,
Creator of High Sierra Fly-in, Oshkosh STOL Demo Team
Hello! I am a flying freak…seriously. It's about all I think about. FLYING SAFELY IS WHATS MOST IMPORTANT!
Between flying airplanes, running our heli ski operation in Alaska (Points North) and of course spending as much time in the ocean as possible, this is me.
I am now 49 years old and have been flying since I was a young kid with my pops while growing up in Alaska. About 48 years in all (if the time spent in the back seat of his airplanes counts).
I have a FAA Commercial Flight Instructor (CFI) certificate ticket with an Instrument rating. I currently have just over 8000 hours to total time, most in the off airport environment. I am one of the founding members of the Flying Cowboys. Additionally, I'm an EMT trainer, Avalanche Educator and a US Heli Ski Association Certified Heli Ski Guide Trainer. In 2009 I created the High Sierra Fly-in. STOL Drag was my creation to follow a few years later at our HSF. STOL Drag Events LLC., is my entity.
Sharing my passion with others is something that I look forward to daily. I fly just about anything I can get my hands on. Airplane, Glider (sailplane) Paraglider, Skydive, Speed wing, you name it. I have been fortunate to fly a number of different aircraft including Helio Couriers, Super Cubs, Cessnas – 152, 172, 170, 180, 182, 185, 206, Beaver, Maule, Highlander, Stretch SuperStol and few Cirrus's. I also have a few hours of dual time in a Pilatus PC12 flying it to and from Alaska with a buddy but I'm more about the smaller planes with the backcountry access. Additionally, I have a number of hours dual time in an A Star Helicopter with well over 1000 plus hours as a front seat passenger given the nature of my business in Alaska.
My business is aviation. My wife and I own and operate the largest heli ski operation in the United States, Points North Heli-Adventures Inc., in Cordova Alaska for the past 22 years. Check out – www.alaskaheliski.com. I am former President of the United States Heli Ski Association (8 years served, elected by my peers).
In 2015 I was invited to be a part of a select group of pilots representing STOL at the worlds largest fly-in, Oshkosh. Being a part of the Oshkosh STOL demo team is a true honor.
I am a EAA young Eagles Pilot with nearly 100 kids flown to date. That number changes almost weekly.
Safety and the training of is my primary responsibility in life. I'm a father of two children (5&9) and married to my beautiful wife Jessica (together now over 20 years) that lets me do all of this with her full support.
Currently I own an 1953 Cessna 180, a highly modified Carbon Cub FX from Cub Crafters.
I'm "aktahoe" on the various backcountry flying forums. www.backcountrypilot.org, www.supercub.org or the Skywagon forum.
My Instagram is @STOLPilot
My YouTube channel is: https://www.youtube.com/user/Bigtirepilot
I run several groups on Facebook including the Big Tire Backcountry Flier page, STOL Pilot, STOL Drag and Points North Heli pages.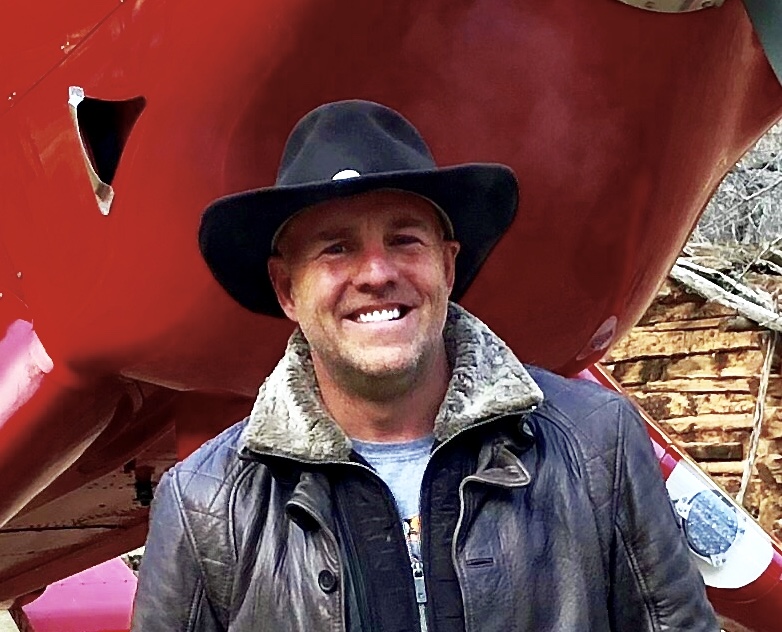 2018 STOL Drag World Champion
Mike Patey was born in Gresham, Oregon, along with twin brother, Mark, right in the middle of 11 children. He and his wife, Chandra, who is a pilot as well, have 4 children. His aviation journey began in a 1971 Cessna 172L in 2002. He subsequently earned his single/multi-engine land and sea, commercial, instrument and rotorcraft ratings along with various endorsements. His natural energy and knack for engineering feed his love for the challenge to circumvent the norms and "build it better." This drives his passion to create and build his own airplanes, which he uses for competitive racing, STOL, flying his family, business and playing with his fellow "Flying Cowboys." He holds several aviation records and enthusiastically shares his process and adventures via his YouTube channel.
2017 STOL DRAG World Champion
About Mark
Born in Salem, Oregon, in 1972, Mark started life as a high-energy, curious child. In the fifth grade, Mark was "diagnosed" (by an unqualified counselor) as having ADHD, and was put in a special education class with the mentally handicapped and school "trouble makers." Although he was quickly removed from the class, that label would stick with him for the rest of his life. However, not being inclined to limitation, Mark went on to build multiple successful companies, starting the first at the age of 15 and employing hundreds by the age of 21.
Mark is currently the owner of BlueStep Technologies, 4Care Pharmacies, Prodigy Engineering, and Growth Climate Relationship Education and Therapy Centers. Past achievements have included building several other successful businesses, both large and small. He was the host of his own motorsports show on ESPN, and is consistently rated as one of the top presenters and trainers in the country.

Most recently, Mark received recognition for breaking the Transcontinental World Speed Record. Flying a self-built airplane across the United States, he bested Howard Hughes' January, 1937 record by 6.68 mph.

Mark enjoys collecting, building, and flying airplanes, and donates his time and personal helicopter to the Utah County Search and Rescue. In 2010, the state of Utah awarded Mark with The Citizen Lifesaving Award.
Mark is an identical twin and lives in Spanish Fork, Utah, with his wife and four sons.
2016 STOL DRAG World Champion
I really enjoy competing in STOL Drag and STOL events and extreme backcountry flying. I started flying in 2003 in my hometown of Nampa, Idaho. I built my first Just Aircraft Highlander in 2004 and we became dealers for them in 2010. I am constantly thinking up new ways I can make these already amazing planes perform even better. I made a YouTube video of a dead stick take off on one of the steep hills out my way, flew two miles and 1500 feet down to a river bed with no engine running. That got a lot of folk's attention. I flew my 2014 Just Aircraft SuperSTOL to Valdez and finished third behind Frank Knapp and Josh Peppered. I placed first at the STOL Competitions at Oshkosh in 2017 and 2018 and got a close second place this year. I won the High Sierra Fly In STOL Drag in 2016, and had a very, very close second in 2017. I had second best time next to DRACO in 2018 and I look forward to trying to get back up on top again, hopefully this year! I have been winning various other STOL competitions. I also received the Charles Lindbergh Reserve Grand Champion Award at EAA AirVenture for Light Sport Plane in 2018 with Yee Haw 6 and won it AGAIN this year with Yee Haw 7. Both planes have Yamaha engines with SkyTrax PSRU. I am really enjoying having Edge Performance's EPeX Yamaha 300 HP engine in Yee Haw 7 this year. Call me if you are interested in getting a Highlander for yourself. Check out my YouTube channel, Steve Henry and our webpage: WildWestAircraft.com Always an adventure.......Get out there!
2015 STOL DRAG World Champion
Aviation Advocate, Public Speaker
FOUNDER OF THE FLYING COWBOYS
3500 hours in 'bush' type aircraft
83 videos since starting his YouTube channel just over one year ago with around 25,000 subscribers. Find him on on all social media as 'cory robin' or 'flycory'
Oshkosh STOL competitor
STOL RACE #5 in the new DRAG RACING CLASS at the Reno Air Races September 11-15
FROM Salt Lake City Utah
4 Kids ranging in age from 3 to 11 years old (3 boys, and a girl) His daughter shows the most enthusiasm and interest in becoming a pilot.
Cory owns airline software Company: 'SKYVANTAGE' and hosts all the reservations and operations of 34 airlines in 17 countries.
You can see him more on Youtube, Oshkosh and many other upcoming events. MORE INFO at CORYROBIN.com
Aircraft
Nickname GHOST came from flying with friends before he added the orange, he would be flying in groups and the black and silver airplane would 'disappear' against the terrain so people kept commenting that it was a 'ghost' and the name stuck.
Cory Robin travels extensively in his HOME BUILT Cubcrafters Carbon Cub EX. He has taken it to Alaska, The Bahamas, Mexico and all over the rest of the United States.
Cory is proudly sponsored by:
Griplockties and ACME AERO
Aircraft DATA
998 Pound Empty weight (currently equipped)
180 HP Titan CC-340
35 inch bushwheels with ACME shocks and ACME Stinger Tailwheel suspension system.
With 27 years of experience in computer science and aviation, Cory started his professional career by running AviationNet and The Pilots Logbook BBS, both in his parent's basement when he was 16 years old.

At 18, he helped revolutionize one of the largest data entry organizations in the western US by creating a platform for in-home data entry via dial-up. Later he joined Clark Development Company to help pioneer many web technologies that are still in use today. Cory developed a game changing business strategy for small airlines to raise large amounts of operating cash through government and private partnerships.
While serving as vice president for a California based airline, Cory founded SkyVantage Corporation. At SkyVantage, he has developed the world's first completely web-based suite of airline management tools. Despite going head to head with billion dollar organizations, SkyVantage hosts the entire reservations and operations infrastructure for 34 airlines in 17 countries.
Cory lives in Riverton, Utah.
Toby Ashley, age 50, husband to Jan for 28 years with 3 children in college. Carli is at the United States Air Force Academy, Luci at the University of Idaho & Canyon at the College of Western Idaho.
Toby started racing snowmobiles at age 5 and dirt bikes at age 10, winning state, regional and national races on anything with a motor from drag racing to jet skis sponsored by Carl's Cycle Sales, in Boise, ID. He earned his AMA pro license at 16. Winning again in 1987 Toby raced Mickey Thompson off road series on his Honda quad in Las Vegas, NV at Jack Murphy Stadium. He was factory sponsored with Polaris, Arctic Cat, and quads with Kawasaki Team Green in the U.S. and Europe.
In 1994 Toby started his own business, Ashley Heating, Air, & Water in Boise, ID. While running his business he was determined to learn to fly. He earned his pilot's license in 90 days and began to fly in the Idaho back country as well as Alaska, becoming a registered guide. In 2016, he built a Carbon Cub in a record 81 days with the help of buddies Brian Kelly, Jim Carson, and Ross Parton. In 2017 he flew it to Alaska to compete in the Valdez STOL Competition and placed 2nd in STOL and 1st in Flour Bombing. He was invited to Oshkosh STOL invitational and then flew to the High Sierra STOL Drags qualifying #1.
In 2018 Toby won first place in Valdez, Talkeetna, and Seldovia STOL competitions. He competed at High Sierra becoming the #2 qualifier and taking home the 3rd place trophy.
So far in 2019 Toby has won the 2nd place trophy in Valdez and a first in Seldovia STOL competitions. He is sponsored by Tac Aero, Acme Aero suspension, 2A Armament, Cub Crafters, Oratex, Carl's Cycle Sales, Ashley Heating Air & Water, Beringer, and Avstar. Toby's wife Jan, kids, and friends hope you will cheer for the #56 in Reno, NV at the Reno Air Races in the STOL Drag class!
Bryan is out of Redding in beautiful northern California. An Oregonian at hart, he relocated to Redding 2 years ago for work. Bryan has been a Helicopter EMS pilot for REACH air medical services for the past 14 years. When he is not flying helicopters, Bryan is building and flying Bush planes and spending time with his lovely wife and two boys. Introduced to STOL Drags in 2017 at the High Sierra Fly In, Bryan has been feverishly upgrading his 2006 Lycoming powered Kitfox 5 to stay competitive and is currently building a new Kitfox 7 to compete next year. Born into an aviation family and raised in a Cessna 180 lead to Bryan's intense passion for aviation. Both his father and brother are airline pilots leaving Bryan as a bit of a black sheep for heading down the rotor head path. Aviation talk still dominates the family conversations much to the amusement of the wife's in the family. Spark up a conversation with Bryan about aviation and discover his enthusiasm.
CFI, "5 Time" Valdez STOL Champion
World Record Holder for Landing distance for Valdez Competition
Oshkosh STOL Demo Team
Lives in Alaska
Bo started his aviation career as a mechanic. Scratched and clawed his way through his ratings while wrenching for a skydive outfit in Colorado. Jump pilot, Freight dog, canyon tours, whatever it took to stay around those magnificent flying machines. Worked the bush in Northwest Alaska for a decade and is now flying straight lines for a corporate outfit to feed his addiction for low and slow. Owns a small grass strip not far from Reno in the Sierra mountains where you will find him building his next airplane to compete in STOL Drag.
Ty was born into aviation. His father owned an aircraft nut and bolt business in Northern Caifornia and would take Ty on all of his sales trips. He grew up at the airport or in the right seat. After a few moves, eventually calling Caldwell, Idaho home, he got his pilot's license. He began making his way through his ratings, while also working at a local shop specializing at rebuilding Super Cubs.
After receiving his Commercial, and IFR rating, Ty got a job loading Ag Planes in Eastern Washington. This turned into a flying career that fits him very well. Over the past decade he's flown more than 5,000 hrs mostly in taildraggers. At the moment he flies a turbine Grumman Ag Cat for work, a Kitfox Model IV for play, a Beech Debonair for going from point A to B, and whatever else he can get his hands on.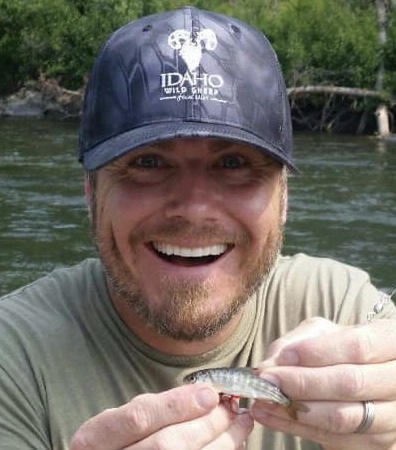 Butch Kingston is a 42-year-old small business owner, devoted husband to Andy, father to Christian and Nathan, avid outdoorsman, and a Super Cub enthusiast. From a young age Butch could be found on a motorcycle and proved to be an exceptional rider. He spent his youth and teenage years traveling the country and competing in motocross races. Always wanting to win and go fast, his next step would be to fly. Around 2005, having spent a short time in the back seat of a Super Cub with a good friend, Butch was bitten by the aviation bug. He new his next adventures would be in the front seat. Butch found an up-and-coming, extraordinary, young instructor named Jamie Nau, bought himself a 1946 Aeronca Champ, and set about his desires to become a pilot. In 2006 the dream of being a private pilot became a reality. Always loving Super Cubs, Butch found a 1977 original factory cub in New Mexico with only 500 original hours. He is a devoted "tail dragger" and has logged over 1,400 hours in various Super Cubs, all of which he has affectionately named. His first beloved was Buttercup, then there was LaFawnduh, but his newest one has stolen his heart, a pretty Carbon Cub he refers to as "Violet." Fun fact: Butch has never flown a nose wheel. Although his days of racing motorcross are behind him, he has recently picked up a new hobby called STOL drag. Placing 3rd in the STOL competition in Seldovia, AK, he is always learning and striving to get better. Butch does a remarkable job each time he competes and we are looking forward to cheering on Pilot #16 and hope you do too!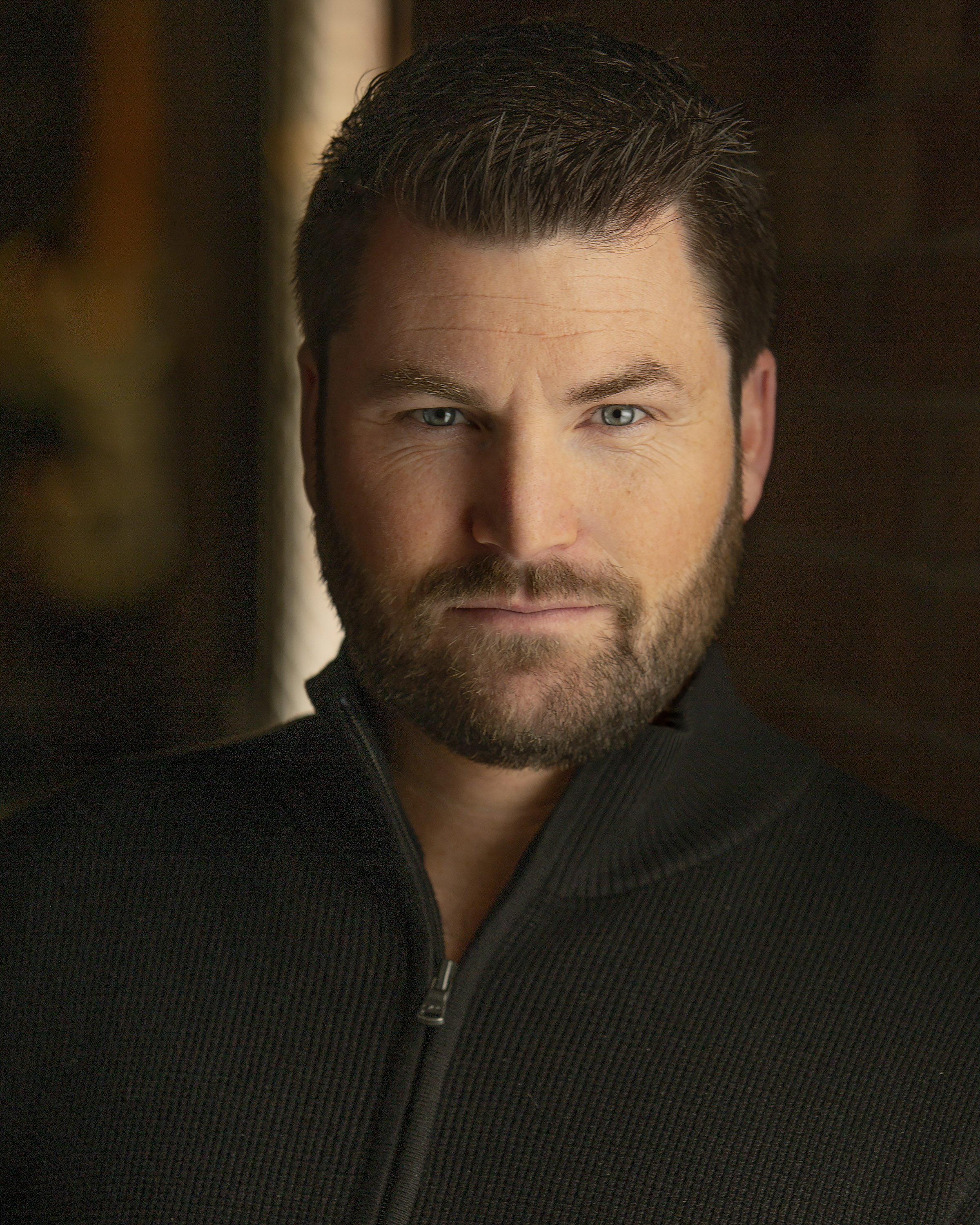 Kyle's interest in aviation began as a young boy. His passion heightened when he began building and piloting remote control model aircraft at the age of 9. His interest further grew when his father took him paragliding at Torrey Pines in San Diego, CA. While studying aviation in college, Kyle became a paraglider pilot at the Point of the Mountain in Utah. He then received his private pilot's license and went on to get his commercial multi, single, instrument, glider and tail wheel ratings and endorsements, along with a Bachelor's Degree in Aviation. Kyle furthered his love of flight by becoming a paramotor pilot and instructor, and a STOL pilot during his free time.
His professional career in the unmanned aviation and aerospace industry began when he was selected to build and fabricate unmanned aerial systems 12 years ago. Shortly thereafter, he deployed overseas as a civilian contractor to support the U.S. military in intelligence analysis, reconnaissance, operation planning, and flight operations. Over the last 12 years, Kyle has accumulated over 5,000 UAS hours and has received numerous certifications, been a test pilot and instructor for multiple UAS platforms, and has deployed multiple times. Along with his vast experience in the manned and unmanned industries, Kyle's expertise centers around worldwide flight operations, intelligence analysis, reconnaissance, tactics, flight testing, training, and research & development.
To Kyle, there is no limit in the aviation industry. Kyle's favorite quote is a true reflection of his life: "For once you have tasted flight you will walk the earth with your eyes turned skyward, for there you have been and there you will long to return." -Leonardo da Vinci
Cathy Page flying STOL 85 "Honey Badger" has been flying for 32yrs. Getting her pilot license over one summer in WA set the hook and within a year she bought her first airplane, a Cessna 170B.
Since then she has owned a Pitts, a Bearhawk and this 1949 Piper Clipper that she's flying today. She also has an RV6 and has flown many large formation flights. One setting a Guinness World Record for the largest close formation flight with 49 planes.
A Building trade Steamfitter in her early days allowed her to afford flying lessons. That all led to a career change and today she flies Airbus 320's for a US airline.
Owner of Copter Kids
Oshkosh Stol Demo Team
Lives in Reno, NV
Scott Palmer is a 3rd generation aviator to say it's in his blood would be an understatement, Formerly a TACP/Forward Air Controller with the USAF after serving his country during Operation Iraqi Freedom Scott pursued the sport of skydiving with an unrelenting focus, over 15 years and 11,000 skydives Scott has traveled the world competing, teaching, and creating a unique sub discipline within the Indoor and outdoor skydiving scenes. He has multiple world records and championship titles and is a highly sought after coach for the emerging Indoor Skydiving discipline. After reaching the pinnacle of skydiving Scott changed his focus from flying his body to flying airplanes. Now a Commercial Pilot with an instrument rating when not refining his skills flying his Modified Kitfox IV you will find him flying a Turbine, Crop Dusting. Follow along on his adventures www.youtube.com/scottpalmerair
Jason Sneed was born in Pensacola, Florida. His love of flight began early, thanks to both of his grandfathers. One gave him his first taste in a v-tail Bonanza at the age of 18 months and as he grew older, he was able to work on his other grandfather's full-sized MD F-4J Phantom II Blue Angel replica in his garage. By age 13, Jason had earned enough money cleaning yards to purchase a Commodore 64, which he used to practice proficiency in instrument flying. In 1999, he completed training in his Cessna 140 and has since acquired instrument and multi-engine commercial ratings. With 2 airplane builds under his belt, a Rans S7S and a Carbon Cub, he is currently working on "Deception", a 330 hp Carbon Cub. He is a member of the "Flying Cowboys" and has a profound passion for flying, which he shares with everyone he meets as well as on his YouTube channel, found under "Jason Sneed."
Oshkosh STOL Demo team, Lives in Elko, NV
Blackbird
President / Founder of TacAero
From Prescott, Arizona and loves in Hood River, OR
Father of three boys and married to the love of his life, Kara Young
STOL DRAG Racer #14, Oshkosh STOL Demo Team, BackCountry Flying Enthusiast with over 5,000 hours in tailwheel aircraft. Special Deputy Air 5 for Klickitat County Sheriffs Department Air Wing.